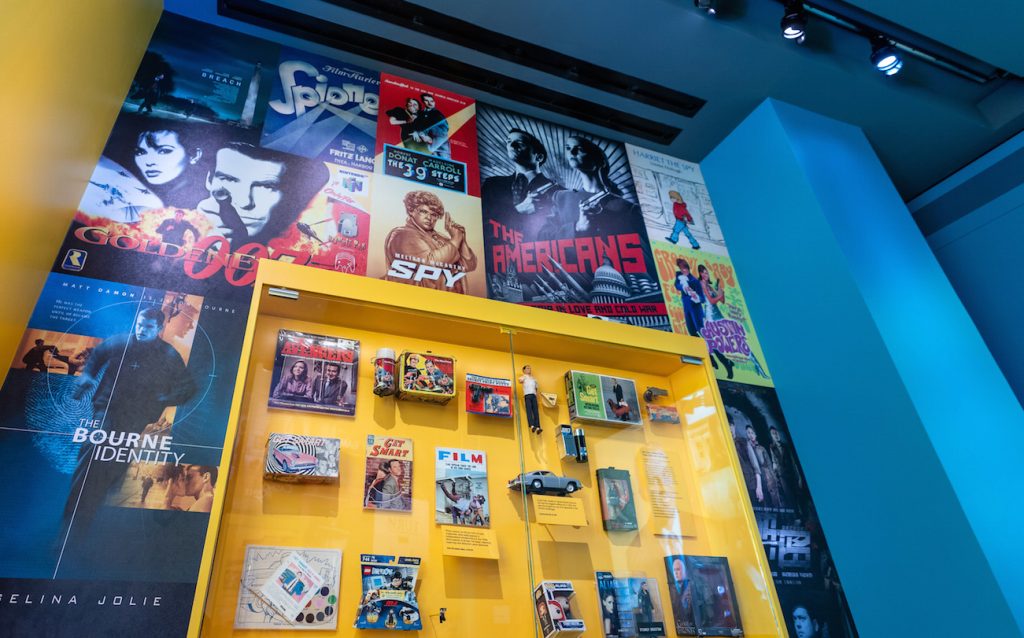 Bridge of Spies (2015)
Let's support Tom Hanks's speedy recovery by watching him in this fantastic movie about a tricky spy swap.
Argo (2012)
Our favorite Spy Museum founding board member Tony Mendez is immortalized here by Ben Affleck.
The Counterfeiters (2007)
During WWII, Nazi Operation Bernhard was a plan to destroy the British economy with forged pound notes.
Elizabeth: The Golden Age (2007)
All Hail Queen Elizabeth I and her spymaster Sir Francis Walsingham. This film connects to the "Spies and Spymasters Gallery" and includes the Babington plot, Spanish Armada, and Queen Elizabeth's worst cousin: Mary Queen of Scots.
Charlie Wilson's War (2007)
The story of US congressman Charlie Wilson and CIA operative Gust Avrakotos who organized and supported the mujahadeen against the Soviets.
Breach (2007)
This film focuses on a young FBI operative, Eric O'Neill, working close with traitor Robert Hanssen as the FBI investigation closes in. Discover the true story in the Museum's "Turncoats and Traitors" Gallery.
The Lives of Others (2006)
Get up close and personal with a Stasi surveillance officer in East Berlin.
OSS 177: Cairo, Nest of Spies (2006)
Meet a dazzling super agent who isn't James Bond. French Operative OSS 117 goes to Cairo to pursue the murder of his fellow agent amid Cold War tension.
Spy Game (2001)
Frequently cited as their favorite spy movie by intel insiders: This film features Robert Redford and Brad Pitt and does a great job depicting recruitment.
Thirteen Days (2000)
Agents, rest assured…we've survived tough times before. This Cuban Missile Crisis thriller will take your mind off the pandemic!