March is Women's History Month! SPY pays homage to female spies whose achievements, courage and strength outshine even James Bond!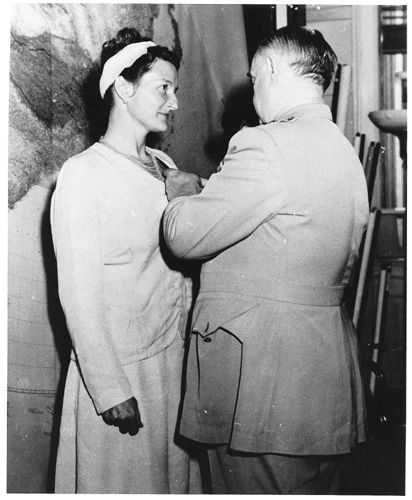 Virginia Hall
America's "Incredible Limping Lady"

Of the many women who served in the OSS, field agent Virginia Hall was one of the most distinguished. Undaunted by her artificial leg, she created a spy network and helped organize and arm French commandos behind enemy lines. Posing as a dairy farmer, she scouted potential drop zones while herding cows. Later, she tapped out Morse code messages over wireless radio to officials in London.
Virginia Hall was the only female civilian in World War II to receive the coveted Distinguished Service Cross.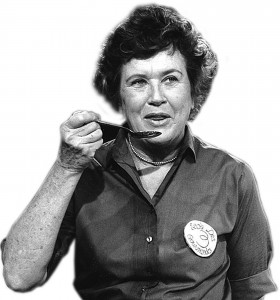 Julia Child
Years before she learned to cook, Julia Child worked for the OSS during World War II. Julia had wanted to join military services, but was denied because of her height – a statuesque 6 ft.2. However, she was not too tall to join the OSS. While she started out as a secretary but soon enough she was given more responsibility within the agent. Her superiors praised her drive and cheerfulness, saying she inspired other workers. She helped develop a shark repellent, so sharks would no longer accidentally trigger bombs. Ever modest Child said, "I was not a spy, only a lowly file clerk." She received an Emblem of Meritorious Civilian for her work.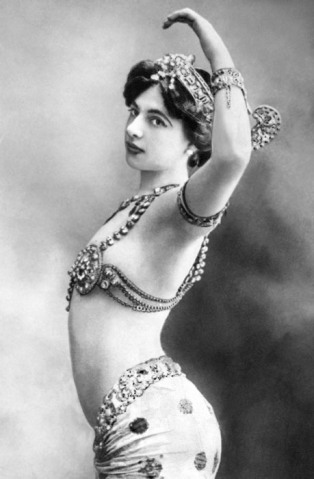 Mata Hari
Mata Hari embodied all the romance of espionage. During World War I,  this exotic dancer turned spy was involved with German intelligence, using her female wiles to worm secrets out of high ranking Allied military officers.
While the details of her brief espionage career remain murky, in 1917 French counter-intelligence intercepted an enemy telegram implicating her as a German spy. The French arrested, court-martialed, and executed her by firing squad in 1917.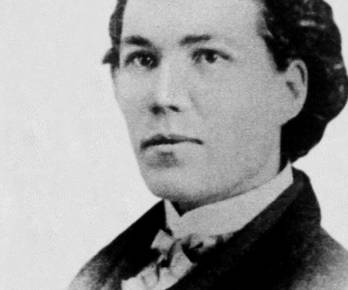 Sarah Emma Edmonds
Sarah Emma Edmonds was probably the closest thing the Union Army had to a master of disguise during the American Civil War. In fact, Edmonds entered the Civil War in disguise. She enlisted in the 2nd Michigan Infantry dressed as a man, calling herself Franklin Flint Thompson. Working as a Union spy, she frequently traveled into the Confederacy in disguise — sometimes as a black man or woman — seeking out information and stealing papers from Confederate officers. However, when she contracted malaria, she deserted the army, fearing she would be found out as a woman. She ended up serving out the rest of the war as a nurse once again.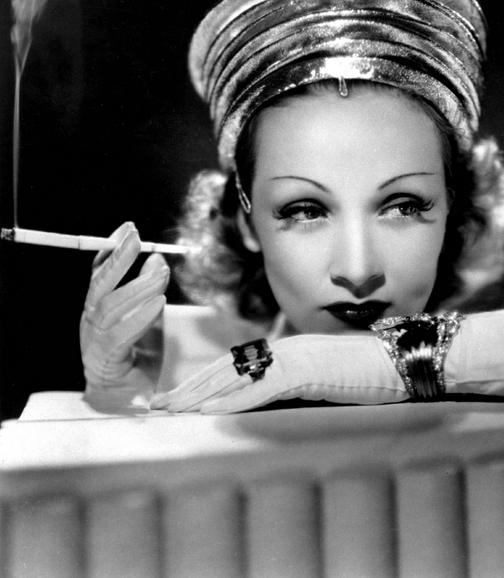 Marlene Dietrich
German born Marlene Dietrich became a U.S. citizen after defying Hitler's orders to return to her native Germany. The sultry performer risked her own safety to entertain American troops at the front lines during World War II. In 1944, the OSS tapped Dietrich to record songs for broadcast to German troops. Her nostalgic reading of German lyrics was intended to lower morale and promote defection. After the war, she received the Medal of Freedom, America's highest civilian honor.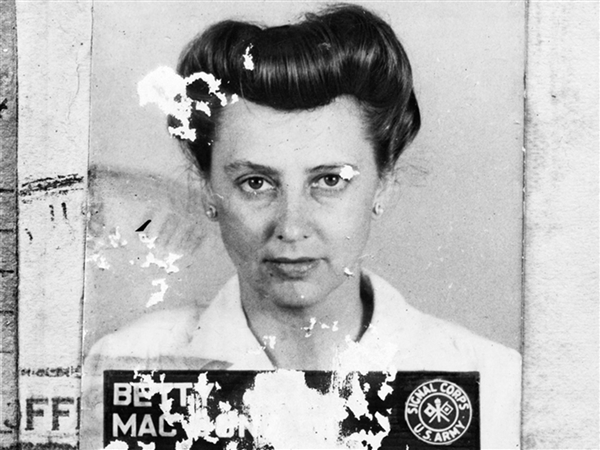 Elizabeth P. McIntosh
Elizabeth P. McIntosh "Betty" was a war correspondent and independent journalist who joined the OSS shortly after Pearl Harbor. McIntosh was one of the few women assigned to Morale Operations, where she helped produce false news reports, postcards, documents, and radio messages designed to spread disinformation. She also detected a copy of the Imperial Order discussing terms of surrender which was then disseminated to Japanese troops, as were intercepted orders of other sorts.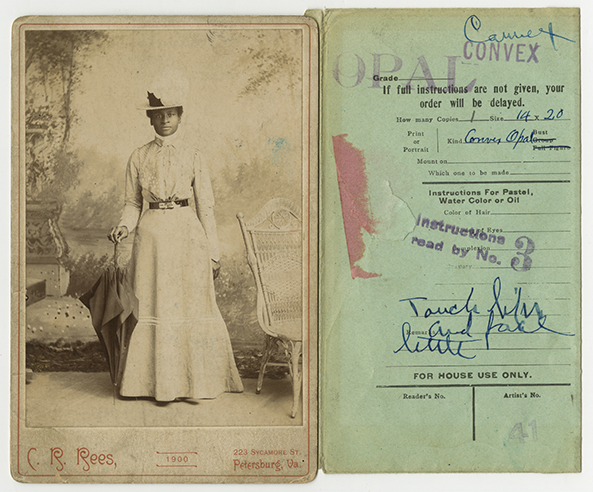 Mary Bowser
Mary Elizabeth Bowser (born c. 1840) was a freed slave who worked in connection with Elizabeth Van Lew & Ulysses S. Grant as a spy. She operated as a servant in the home of Confederate President, Jefferson Davis where she gathered important military information to pass on to the Grant administration.
To avoid suspicion, she pretended she was crazy and went by the nickname, "Crazy Bet." Little did anyone know that Bowser had a photographic memory – she gathered intel reading military documents left out on desks or tables and eavesdropping on conversations. She then wrote the information in cipher code and passed it on through the Union lines to Grant and other officers.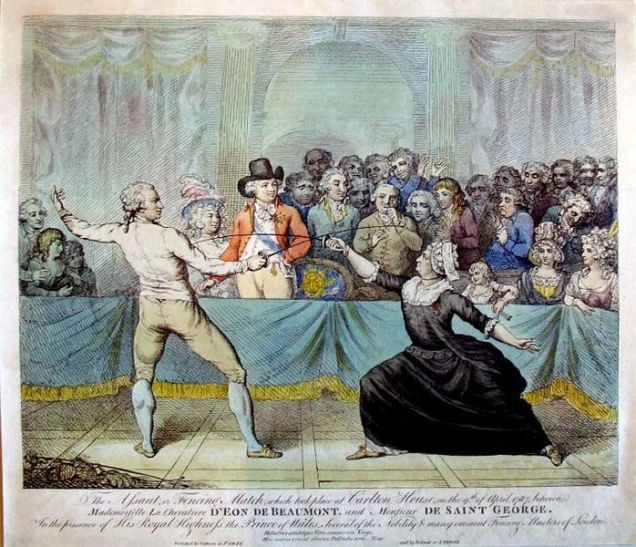 Chevalier d'Éon
The Chevalier d'Éon is a fascinating figure, even beyond her career as a spy. Born Charles-Geneviève-Louis-Auguste-André-Timothée d'Éon de Beaumont, d'Éon was likely assigned male at birth and lived publicly as a man for the first 49 years of her life. She worked for King Louis XV's Secret du Roi, and, as part of a plot against the Habsburg monarchy, was sent to Russia to meet with Empress Elizabeth. Because only women and children were able to cross into Russia at that time, d'Éon had to dress as a woman, calling herself Lea de Beaumont and serving as Empress Elizabeth's maid of honour.
While living in exile in London, d'Éon was subject to rumors about her true gender, and after Louis XV's death, she returned to France and demanded to be recognized as a woman. The court of King Louis XVI agreed to recognize her as a woman, on the condition that she dress as a woman, a condition that included funds for a whole new wardrobe. D'Éon lived out her life as Mademoiselle La chevalière d'Éon de Beaumont.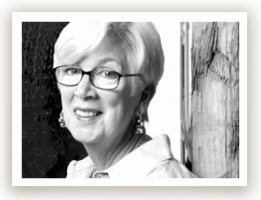 Jonna Mendez  – CIA Chief of Disguise
Jonna Hiestand Mendez is well known as the other half to the CIA's leading disguise specialist Tony Mendez (ARGO).  Tony and Jonna served over fifty years combined as Chiefs of Disguise in the Office of Technical Service, the technical arm of the CIA's operations directorate, creating false identities for America's undercover agents. Jonna started her career as an intelligence officer and lived undercover for 27 years in such places as Germany, Thailand, and India, specializing in clandestine photography. Her duties included instructing the CIA's most highly placed foreign assets in the use of spy cameras and the processing of intelligence gathered by them. Her impressive record afforded her the opportunity to work in Southeast Asia as a generalist in Disguise, Identity Transformation and Clandestine Imaging. In 1988, she was promoted first to Deputy Chief of Disguise and then, Chief of Disguise. She retired from the government in 1993, earning the CIA's Intelligence Commendation Medal.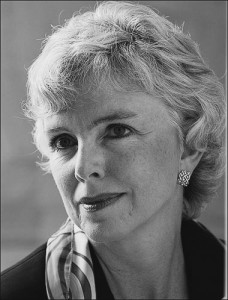 Melissa Mahle
Melissa Boyle Mahle, a sixteen-year covert operative for the CIA in the Middle East, was the Agency's top-ranked female Arabist before she left in 2002. As a field operative for the Central Intelligence Agency (CIA), she worked against many of the key challenges to US national security, including running operations against al-Qaeda terrorists and illicit networks selling weapons of mass destruction. She received a Presidential Letter of Appreciation for her work on the Middle East Peace Process and numerous exceptional performance awards from the CIA for her recruitment of agents and collection of intelligence. Ms. Mahle is the author of the book Denial and Deception: An Insider's View of the CIA from Iran-Contra to 9/11.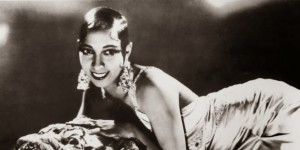 Josephine Baker
Singer-dancer Josephine Baker moved to France to escape racism in America and became the toast of Paris. In gratitude, she became a World War II spy for her adopted country – the French Resistance. No one suspected that her sheet music was covered with messages written in invisible ink or that her dress contained hidden photographs. Her fame enabled her to attend parties with high-ranking Japanese and Italian officials and report back what she heard. For her counterintelligence work, Baker was awarded the Medal of Resistance.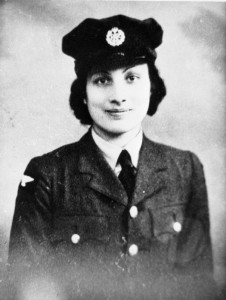 Princess Noor-un-nisa Inayat Khan
An author of children's books might seem an unlikely candidate for being a spy, but Princess Noor was just that. The great niece of Christian Science founder Mary Baker Eddy and daughter of Indian royalty, Princess Noor joined the SOE as "Nora Baker" in London and trained to operate a wireless radio transmitter. She was sent to occupied France using the code name Madeline. She carried her transmitter from safe house to safe house with the Gestapo trailing her while maintaining communications for her Resistance unit. Eventually she captured and executed as a spy, in 1944. She was awarded the George Cross, the Croix de Guerre and the MBE for her valor.