For some of these big-name personalities, spying taught them the skills that made them famous; for others, being famous made them the perfect spies. With that in mind, we blow the cover of ten of our favorite celebrity spies: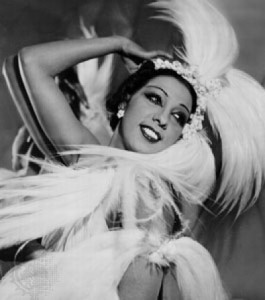 Josephine Baker
1. Singer-dancer Josephine Baker moved to France to escape racism in America and became the toast of Paris. In gratitude, she became a World War II spy for her adopted country – the French Resistance. No one suspected that her sheet music was covered with messages written in invisible ink or that her dress contained hidden photographs. Her fame enabled her to attend parties with high-ranking Japanese and Italian officials and report back what she heard. For her counterintelligence work, Baker was awarded the Medal of Resistance.
Harry Houdini
2. Secrets are a magician's lifeline. And famed magician Harry Houdini closely guarded the secrets behind his legendary escapes from handcuffs, chains, jails, milk cans, etc. Houdini held another secret close: his role as a spy. Houdini's career took off after a publicity stunt aided by a local police lieutenant in Chicago. The magician soon worked for the U.S. Secret Service in its fight against counterfeiters. Later on, he traveled to England and, according to the diary of British spy William Melville, Houdini worked for Scotland Yard monitoring Russian anarchists. According to historians, we may never know if Houdini was really a spy, it is certainly true that he was one of the greatest magicians the world has ever seen. Uncover The Secret Life of Houdini by William Kalush.
Morris "Moe" Berg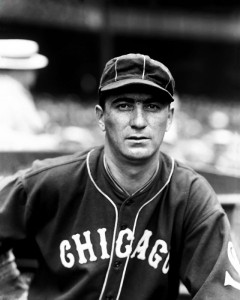 3. Morris "Moe" Berg was an American catcher who went to bat for US intelligence team. It turns out there was more to Moe than met the eye. A wealth of experience and language skills made him a prime candidate and was officially recruited for the OSS (Office of Strategic Services) in 1942. While playing ball in Japan, Berg took "home movies" that were used to plan World War II bombing raids. On one mission, he slipped into occupied Norway and discovered a Nazi nuclear weapons plant. Moe Berg's career as a spy ended in the late 40s.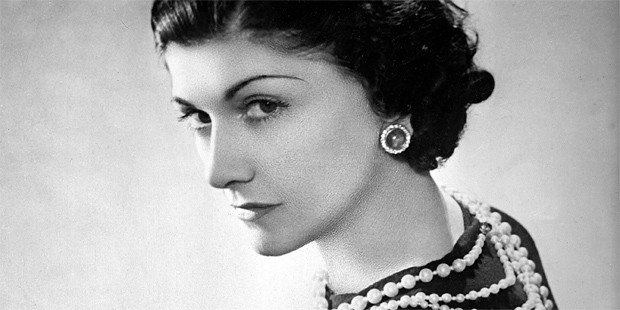 Coco Chanel
4. She was one of France's most popular women of the 20th century, and one of the most famous designers. However, she was also a spy. Coco Chanel, founder of the Chanel brand and the famous perfume Chanel No. 5, had an affair with Baron Hans Günther von Dincklage (have fun trying to say the name). Baron supplied Abwehr (German Military Intelligence), and the Gestapo, the German secret police with important information. Since Chanel knew Churchill personally, Dincklage and his Nazi fellows, most prominently Heinrich Himmler, wanted her to negotiate peace with Churchill. Operation Modellhut as the mission was called, failed. Luckily enough for Ms. Chanel, the mission was not discovered before 2011, so that she was able to keep her status in society.
Roald Dahl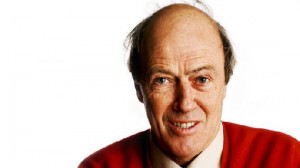 5. Did you know the same person who
wrote The Gremlins and Charlie and the Chocolate Factory, was also a spy? Roald Dahl was a fighter pilot for the Royal Air Force during WWII. After a plane crash in Egypt almost took his life, he was not fit for duty anymore, so Roald went back to England. He was sent to Washington, DC in 1942, where he started to work for the British Security Coordination. His task was to spy on British allies. Since Dahl was a good-looking man and a womanizer, it was easy for him to step up the social ladder in Washington. Dahl gathered a lot of pertinent information from the gossip he heard, it is not sure if that information had consequences for anybody.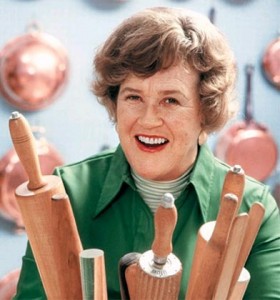 Julia Child
6. Before bringing French cuisine to a broader audience in America, Julia Child worked for the OSS during World War II. Julia had wanted to join military services, but was denied because of her height – a statuesque 6 ft.2. However, she was not too tall to join the OSS. While she started out as a secretary but soon enough she was given more responsibility within the agent. Her superiors praised her drive and cheerfulness, saying she inspired other workers. She helped develop a shark repellent, so sharks would no longer accidentally trigger bombs. Ever modest Child said, "I was not a spy, only a lowly file clerk." She received an Emblem of Meritorious Civilian for her work.
Sterling Hayden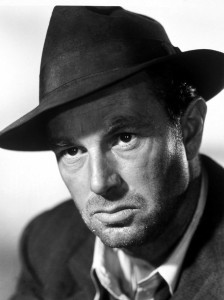 7. Proclaimed "The Most Beautiful Man in Hollywood," Sterling Hayden left acting to fight in World War II. The OSS recruited Hayden, an expert seaman to spy under the pseudonym name John Hamilton. He set up secret shipping operations in Italy and parachuted in Croatia. By the end of his service, Hayden went had been promoted to captain, and even received the Silver Star. After his career as a spy, he continued to purse acting. Hayden returned to acting after the war and went on to star in the classic Cold War satire, Dr. Strangelove.
Cary Grant
8. Cary Grant was not only a spy in the movie Notorious, but also in real life. He was recruited by an association formed in Hollywood by the MI6 in order to detect Nazi sympathizers in Hollywood. Grant joined the association in 1938, and was able to expose some of his colleagues. There are many parallels to what the actor did in real life, and what his character did in the 1946 released movie Notorious. Because of his donations for the war effort and his work as a spy, the U.S. Army sent him an American flag as a sign of its gratitude.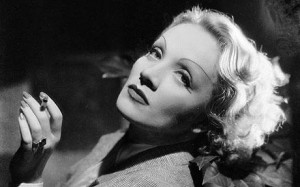 Marlene Dietrich
9. Would you refuse to help your country and instead help the enemy? That is what Marlene Dietrich did. She became a U.S. citizen after defying Hitler's orders to return to her native Germany. The sultry performer risked her own safety to entertain American troops at the front lines during World War II. Marlene also recorded a song called Lily Marlene for the OSS. The song was broadcasted in German radios in order to lower the soldier's morale. She might not have been really a spy, but her support of the fight against Nazi Germany earned her the Presidential Medal of Freedom in 1945.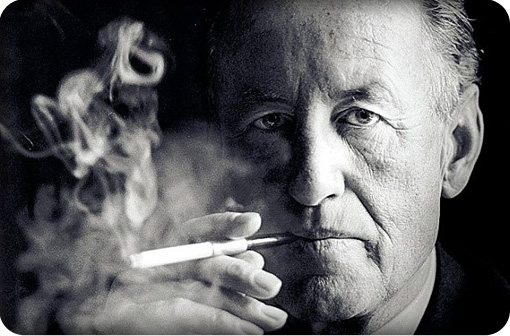 Ian Fleming
10. Before Ian Fleming wrote his worldwide known novels about the MI6 agent James Bond, Fleming was a spy himself. He began his military career at the beginning of WWII as a Lieutenant Commander RNVR in the naval intelligence division and, was the assistant to the director of naval intelligence. He was deeply involved in the work of the political warfare, traveled to a lot of exotic places around world, such as Jamaica, Australia, and Cairo. Fleming also developed a mission called Golden Eye, a plan how to defend Gibraltar in case the Germans invaded Spain. All these experiences Ian made can easily be tracked in his novels.
–Norbert Lieb