In the world of espionage, love can be a dangerous affair. Just in time for Valentine's Day, we explore our favorite spy couples – both in real life & on-screen – duos who have mixed romance and spying. In some cases, love conquered all and in others, there were grave consequences.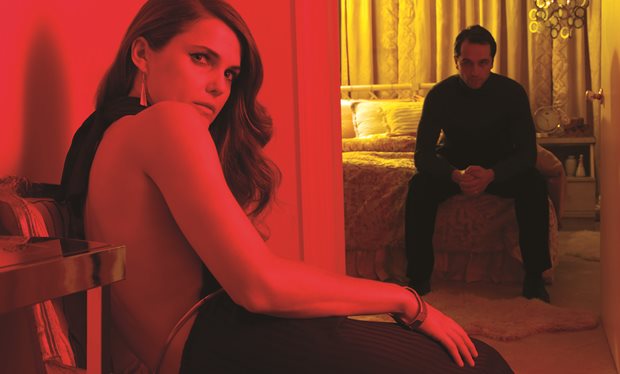 1. The Americans – Phillip and Elizabeth Jennings
Sex, treachery and nuclear paranoia is the perfect combination for this Cold War romance! We love the hit FX's series "The Americans" about a pair of KGB spies, Elizabeth (Keri Russell) and Philip Jennings (Matthew Rhys) living undercover as a married couple in the suburbs of Washington, D.C.  Philip and Elizabeth have the ultimate marriage-of-espionage-convenience. Adultery is part of their mission but their devotion to each other is palpable. Forever tangled between love and country. This duo's union is only the beginning, the second season of The Americans returns Feb. 26!
2. James and Tracy Bond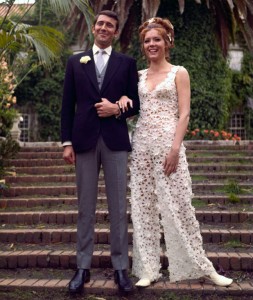 Although one of the world's most famous bachelors, even James Bond has been married. In the novel and movie On Her Majesty's Secret Service, Bond wed Teresa "Tracy" Draco, the beautiful and headstrong daughter of mafia boss Marc-Ange Draco. The nuptials took place at the British Consul General's office in Munich, Germany, unfortunately, their happiness was short-lived: Tracy was killed as they drove off on their honeymoon by villains Ernst Blofeld and his sidekick Irma Bunt.
3. Julia and Paul Child
Long before she was celebrated as the irrepressible television chef and cookbook author, Julia Child was an intelligence officer for the Office of Strategic Services (OSS), predecessor to the CIA. It was during her time of service, that she met her husband. Paul Child was also an OSS officer. They weren't spies in the operational sense. Julia filed cables and other documents. Paul designed and built war rooms. But they were entrusted with secrets, worked with spies and were friends with spies. During the McCarthy era in the 50s, the FBI questioned Paul's loyalty to the United States, and his sexuality, as a kind of smear. The couple offered a pictorial response to the FBI's questions about "treasonous homosexuality" in their 1956 Valentine's Day card, posing gloriously naked in a bathtub full of soapsuds.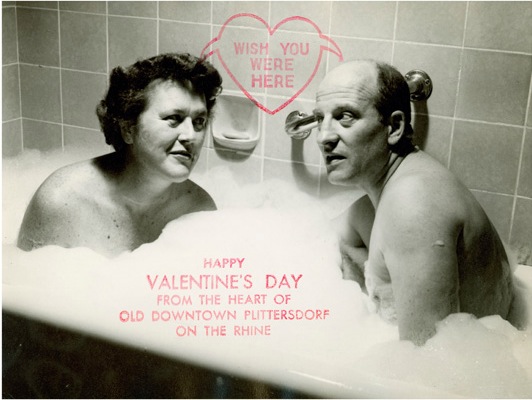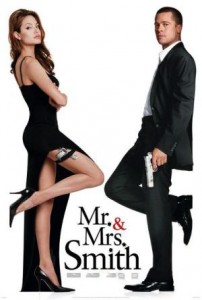 4. Mr. and Mrs. Smith
John (Brad Pitt) and Jane (Angelina Jolie) Smith a married couple who also happen to be deadly covert assassins, although neither know the other is, until they are both hired to kill the same guy. Not sure why it took so long for their covers to be blown – the clues seemed hard to miss – both calculating, trained assassins, highly athletic, secretive, generic monikers. In this case, all's fair in love and war. The couple is eventually ordered to kill the other and typical of any movie, an explosive gun battle ensues, complete with a romantic reconciliation.
5. From Russia With Love – Tony and Jonna Mendez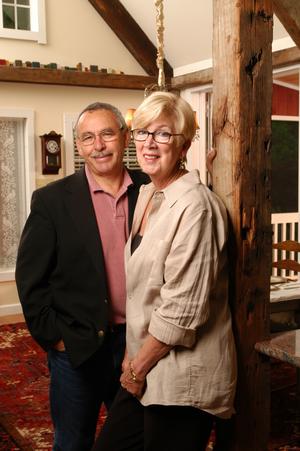 This dynamic duo are former CIA Intelligence officers with 52 years of combined service. In 1980, Tony was awarded the Intelligence Star for Valor for single-handedly engineering the rescue of six U.S. diplomats from Iran during the hostage crisis. That true life spy story is the now Oscar-nominated motion picture known as "ARGO." Jonna also holds an impressive record, instructing the CIA's most highly placed foreign assets in the use of spy cameras and the processing of intelligence and disguise. In the mid-80s, these two spies came together to head up a team of technical wizards and operational specialists, in an intelligence mission in Moscow during the last years of the Cold War. What was then a working relationship bloomed into a romance and finally, a happy union following Tony's retirement in 1990.
6. Austin Powers and Vanessa Kensington
(Austin Powers: International Man of Mystery)
Who knew a light-hearted spoof of our favorite British spy would also be a love story? But with a nod to Beyoncé and a half-nod to Heather Graham, Austin Powers did his very best to not only take down the bad guy, but also find love especially with Vanessa (Elizabeth Hurley). Powers froze himself for the sake of humanity and didn't spare any gunfire or dumb joke, and he captured our hearts in the process. Again, romance and espionage wins out.
7. Gevorg and Gohar Vardanyan
The names of Gevorg and Gohar Vardanyan were revealed in declassified information in 2000 as Russian spies. Born in southern Russia to an ethnic Armenian family, Gevorg for decades worked as an undercover agent for the Soviet KGB in different countries and Iran in particular. No spy is complete without his better half – Gevorg was known for his Italian missions that he completed together with his wife Gohar. According to records, he played a major role in ensuring security at the historic 1943 conference in Tehran which prevented a Nazi Germany plot to assassinate Josef Stalin, Franklin Delano Roosevelt and Winston Churchill. To date, Gevorg is the first Soviet spy who was honored as Soviet Union hero during his lifetime.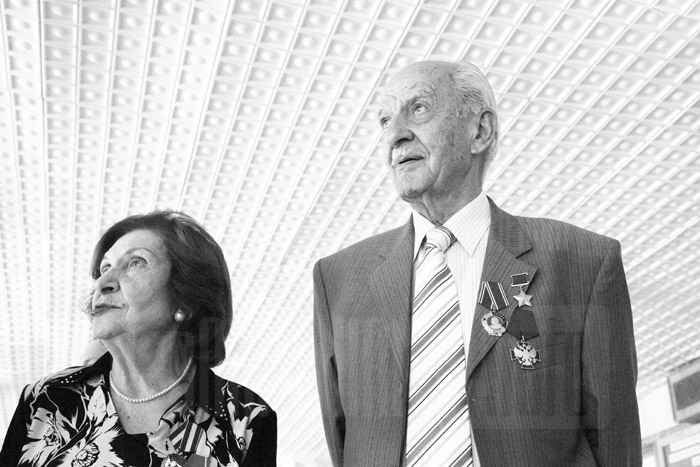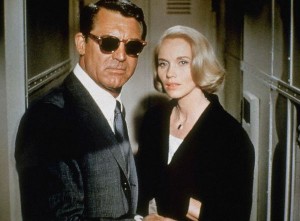 8. North by Northwest (1959) — Roger and Eve
This Alfred Hitchcock's 1959 spy thriller seems like a simple tale – Cary Grant (Roger Thornhill) is not actually a spy, but is mistaken for one, and is on the run from a string of government agents and international spies. The beautiful Eve Kendall (Eva Marie Saint) comes to his rescue, but Thornhill soon discovers even she is a spy. North by Northwest is an exciting topsy-turvey roller coaster ride of spies, counterspies and lovers.
9. Julius and Ethel Rosenberg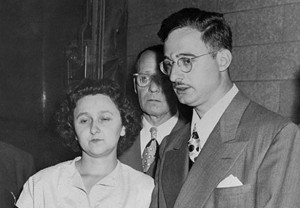 In tale of tragedy, the Rosenbergs were an avowed Communist Party members accused of working with Soviet KGB agents to acquire nuclear weapons secrets, which smacked of treason. Although their co-defendants in the trial received sentences of 15 to 30 years in prison, the Rosenbergs became the first U.S. civilians to be executed for espionage. The couple were civilians, convicted of treason and executed in 1953.
10. The Illegals Program
The Illegals Program, as it was called by the United States Department of Justice, was a network of Russian sleeper agents under non-official cover whose investigation by the Federal Bureau of Investigation (FBI) culminated in the arrest of ten agents and a prisoner swap between Russia and the United States on July 9, 2010. Eight out of the 10 accused spies had been born in Russia and had been given sophisticated training before resettling in the United States, posing as ordinary married couples. In fact, many of them formed unions, had children and played their roles to perfection. Think The Americans with less deadly intent. The coupled spies were planted by the Russian Foreign Intelligence Service (known by its Russian abbreviation, SVR to gain access to pertinent intelligence.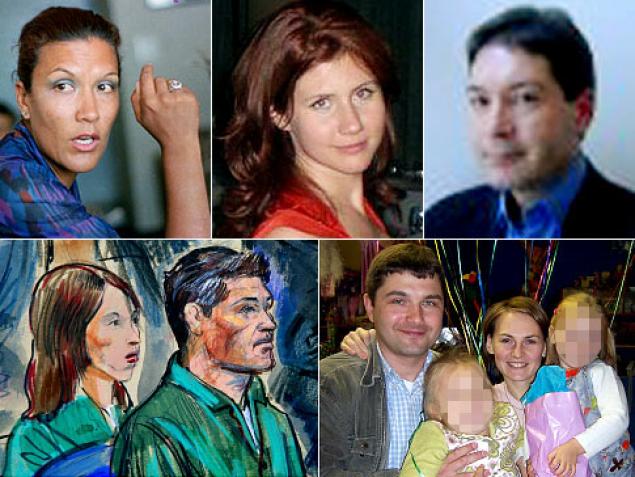 11. Berlin Spy Carousel – Hu & Horst Gasde
Sometimes love is reckless – the Berlin Carousel was a complex espionage operation run by two young scholars in Berlin who managed to work for three spy agencies at the same time on both sides of the Cold War. Hu, a beautiful graduate student at the University of Beijing in 1966, met and married Horst Gasde, an East German graduate student studying Chinese. After completing their studies, Horst joined the East Germany Intelligence Services. He recommended his wife (Hu) to the agency; she agreed to spy on the East German Chinese community, especially its diplomats. Unknown to East German intelligence and the KGB, she had already been recruited by Chinese intelligence as a spy. Both soon later ended up on the CIA payroll, reporting on developments in East Germany. Their CIA and eventual love connection ended in 1989, when the Gasdes were betrayed to the CIA as the Stasi disintegrated along with the rest of the East German apparatus.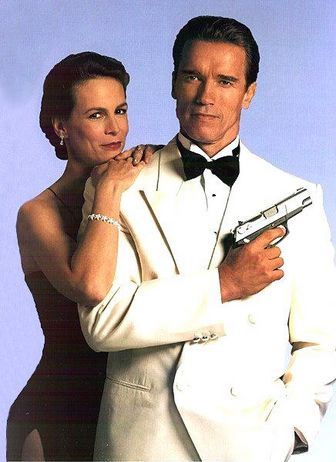 12. True Lies – Harry and Helen Tasker
Harry Tasker (Arnold Schwarzenegger) is a covert U.S. spy whose wife Helen (Jamie Lee Curtis) thinks is a computer salesman, and is convinced he is cheating on her when he is actually off on missions. But when she becomes entangled with another man, who is ironically pretending to be a spy, Harry tricks her into becoming a spy herself without revealing himself. Not the most healthy thing for a relationship, but it all turns out all right in the end and she evens ends up becoming a spy for real herself.
This list is by no means definitive, share your favorite spy couples in the comments section below!