The holidays are around the corner, give the gift of spy this season! Just for you, we have declassified our favorite gifts for everyone on your list.
For the Spy Girl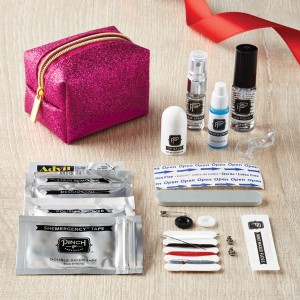 1. Minimergency Kit – Talk about concealment! This kit stuffed with beauty products and essentials will keep you spy girls looking great and always prepared for whatever your adventures may hold! $12 (store only)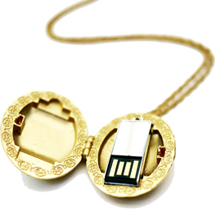 2. USB Locket Necklace – Keep your secret data safe, hidden beneath the 24-kt. golden façade of this unique and trendy necklace! Between looking great and providing 2GB of storage space, it will be the most useful piece of jewelry you own. $200 (store and online shop)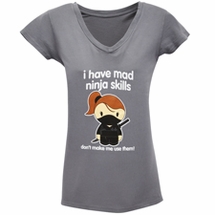 3. Mad Ninja Skills T-shirt – Add this item to your wardrobe for those days (we all have them…) when you want people to know not to mess with you!  $16 (store and online shop)
Gadgets for the Guys: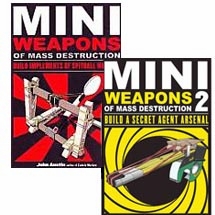 4. Mini Weapons of Mass Destruction – It doesn't take much to create a mini (but not harmful) weapon of mass destruction! These books will train you to turn everyday items into tools for just about any operation or mission you feel like taking on, or just a source for entertainment in the office and at home. Who knows; maybe you will become the next MacGyver! $28 (store and online shop)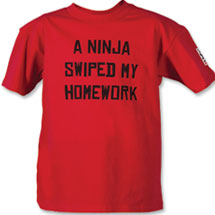 5. Ninja Swiped my Homework T-shirt – Forget the dog, blame the ninja! The teacher might not buy the excuse, but at least you'll look cool trying! $16 (store and online shop)
6. Gun O'Clock Shooting Alarm Clock – Assure that you're on time and on target for your mission of the day! With three modes that test your quickness and accuracy, you'll be on your game and on the move as soon as the alarm sounds. $28 (store and online shop)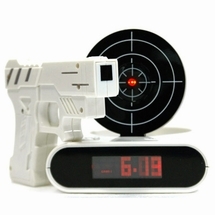 Attention: Adult Agents
7. Blue Tooth Speaker – Bond's missions aren't the only ones with a soundtrack, anymore! Make sure you don't miss a word- or a beat. This portable speaker can hook up to just about any audio device, no matter where you may be.  $25 (store only)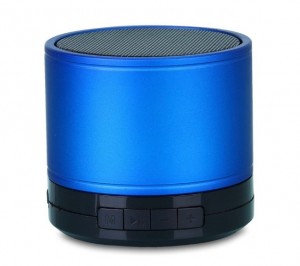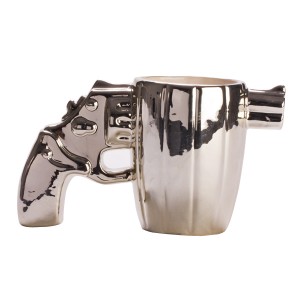 8. Gun Mug – Does your morning revolve around coffee? Whatever you aim to do with your day, enjoy your morning pick-me-up in this unique "Gun Mug". $15 (store only)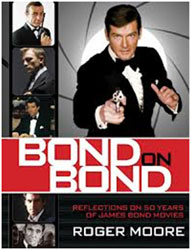 9. Bond on Bond: Reflections on 50 Years of James Bond Movies – The ultimate James Bond book! Everything from the girls to the villains, the cocktails to the cars, and the gadgets to the getaways. Build up your Bond knowledge with this awesome and informative book. $29.95 (store and online shop)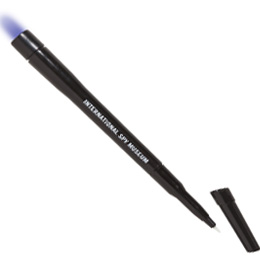 10. Invisible Ink Pen – Communicate with your allies without leaving a trace! This invisible ink, activated by UV light, is the best way to keep your communique top secret. $9.95 (store and online shop)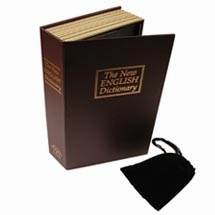 11. Dictionary Book Safe – Expand your book collection with this dictionary that holds more than just words! Nobody will ever guess that it's actually a safe holding the most top-secret documents of your tradecraft. $23 (store and online shop)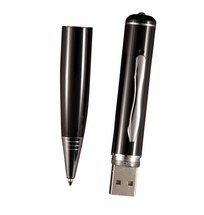 12. 4G Pen Camcorder – Be conspicuous, and don't miss a word! This little pen is the ultimate Spy tool, with the ability to record up to 80 minutes of audio and video that can then be easily transferred to other gadgets for viewing. $59.99 (store and online shop)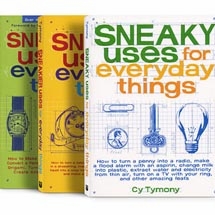 13. Sneaky Uses for Everyday Things – The perfect gift book set for curious, experimental, and creative masterminds. Innovation can turn the simplest items in your home or office into the handiest of spy tools! $28 (store and online shop)
14. Security Camera – This camera is perfect for monitoring a Spy's domain while they're off on a mission. It even provides the ability to view the goings-on via one's smartphone or tablet!  $65 (store and online shop)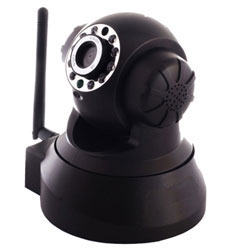 15. 2-Way Radio Walkie Talkie Wrist Watch – Perfect for staying connected indoors and outdoors with fellow Agents, friends and family. MISSION ACCOMPLISHED, Over-and-Out!! $85 (store and online shop)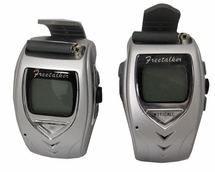 Still in dire need of the perfect gift?  How about you give them the best gift we offer: the SPY EXPERIENCE! Visit SPY and enter the world of intelligence and espionage. It's a unique chance to experience the only public museum in the United States dedicated to spy tradecraft and espionage, and of course, don't miss the new special exhibit: Exquisitely Evil – 50 Years of James Bond Villains exhibition!
Agent N & Agent G